At Main Street Dental, we can help replace your missing teeth using full or partial dentures.
Dentures are another solution for replacing missing teeth compared to implants or bridges. They are removable, need to be cleaned daily and it is recommended they be taken out at night. Our practice can provide you with full dentures or a partial denture to replace a few teeth to assist in achieving a perfect smile.
There are two main types of dentures. These include;
Full Dentures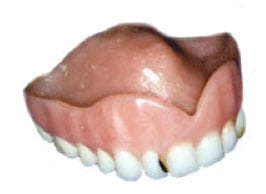 Full Dentures are made when no teeth at all are present on the upper or lower jaws. It is the full lower denture that is always a problem as there is no bone to hold it in place. Full denture implants are proving very successful in supporting a lower denture.
Partial Dentures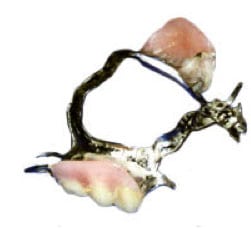 Partial dentures are recommended when you have a gap of one or more missing teeth which needs to be filled to prevent existing teeth from moving into those gaps.
Types of Partial Dentures
Vitallium –The Vitallium is a highly recommended partial denture although the supporting teeth must be healthy. It can be difficult to add to these dentures if a supporting tooth is lost. A full examination by your dentist must be carried out prior to constructing a Vitallium partial denture.
Acrylic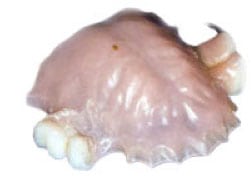 A cheaper form of partial denture that is constructed when cost is a factor, or when the supporting teeth are not healthy as it is easy to add to these dentures if another tooth is lost.
The benefits of dentures
Dentures can replace your missing teeth and provide support to the structure and shape of your face. Dentures can allow you to bite and speak properly. With Dentures, you will be able to consume a wide variety of foods and provide good nutrition to your body.
Don't forget to share this via Twitter, Google+, Pinterest and LinkedIn.